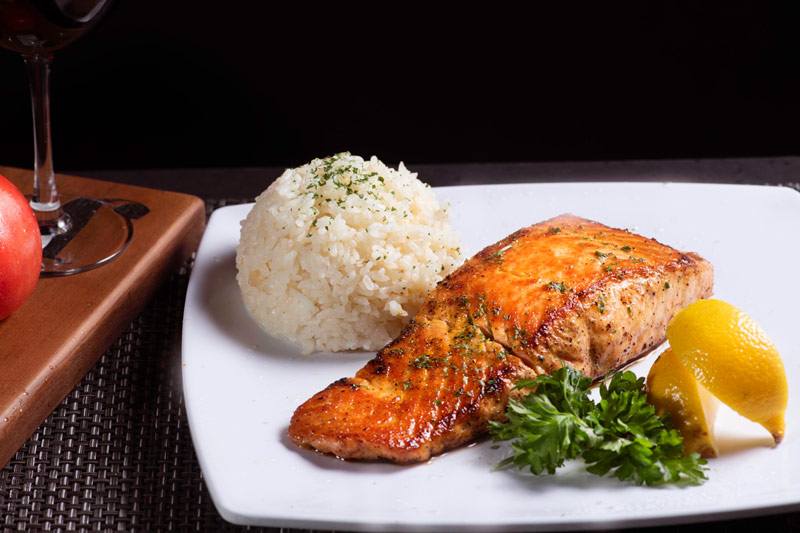 Grilled Salmon Dinner
Atlantic salmon grilled to perfection. Served with white rice and a choice of 2 sides.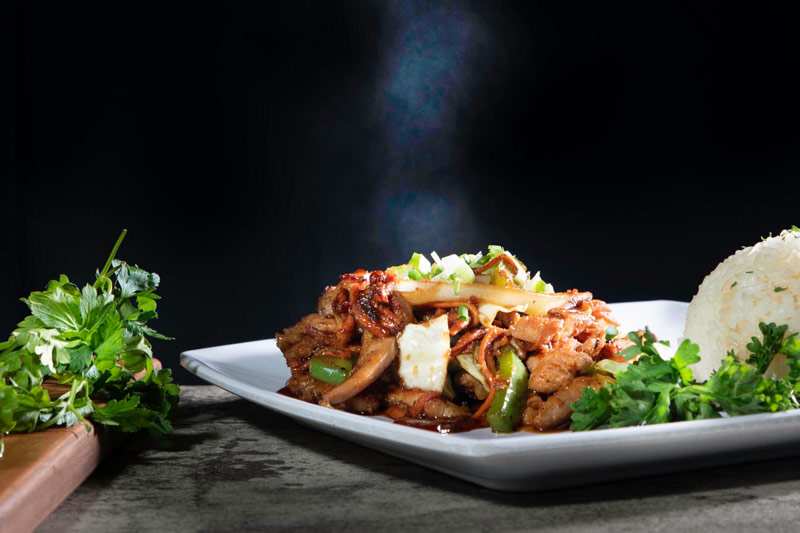 Chicken Teriyaki
All mixed with a special blend of seasonings, sautéed cabbage, chopped carrots, white onions and green peppers. Served over a bed of white rice and with a choice of 2 sides.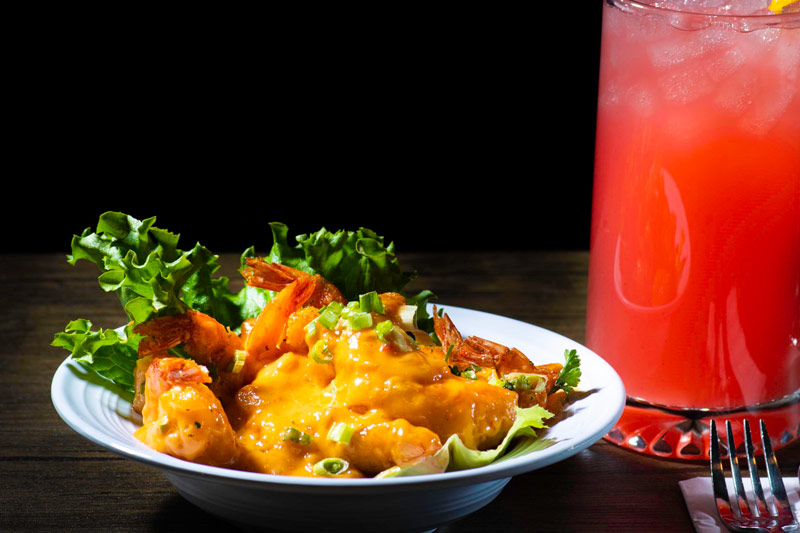 Seoul Shrimp
8 large tempura-fried shrimp tossed in our flavorful homemade sweet & spicy sauce. (contains peanuts**)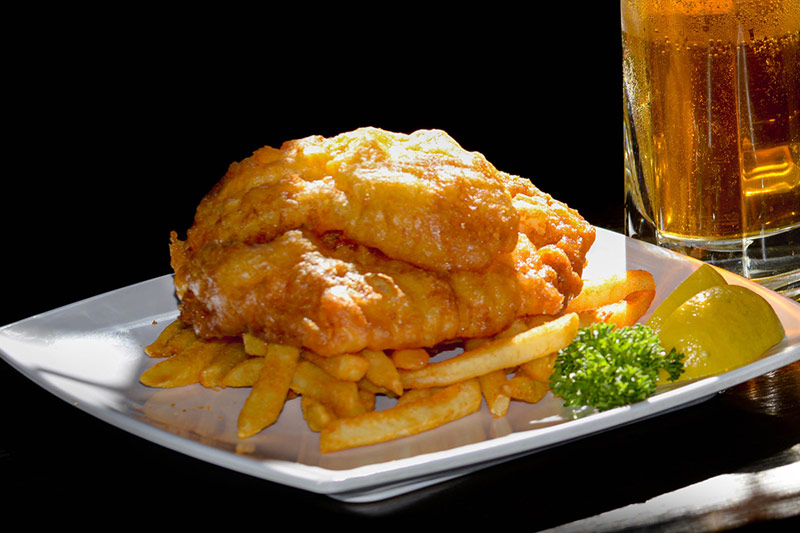 Fish N' Chips
3 pieces of cod fried in our secret beer batter. Served with our signature fries and small coleslaw.